NYSE - Located on Wall Street in New York City.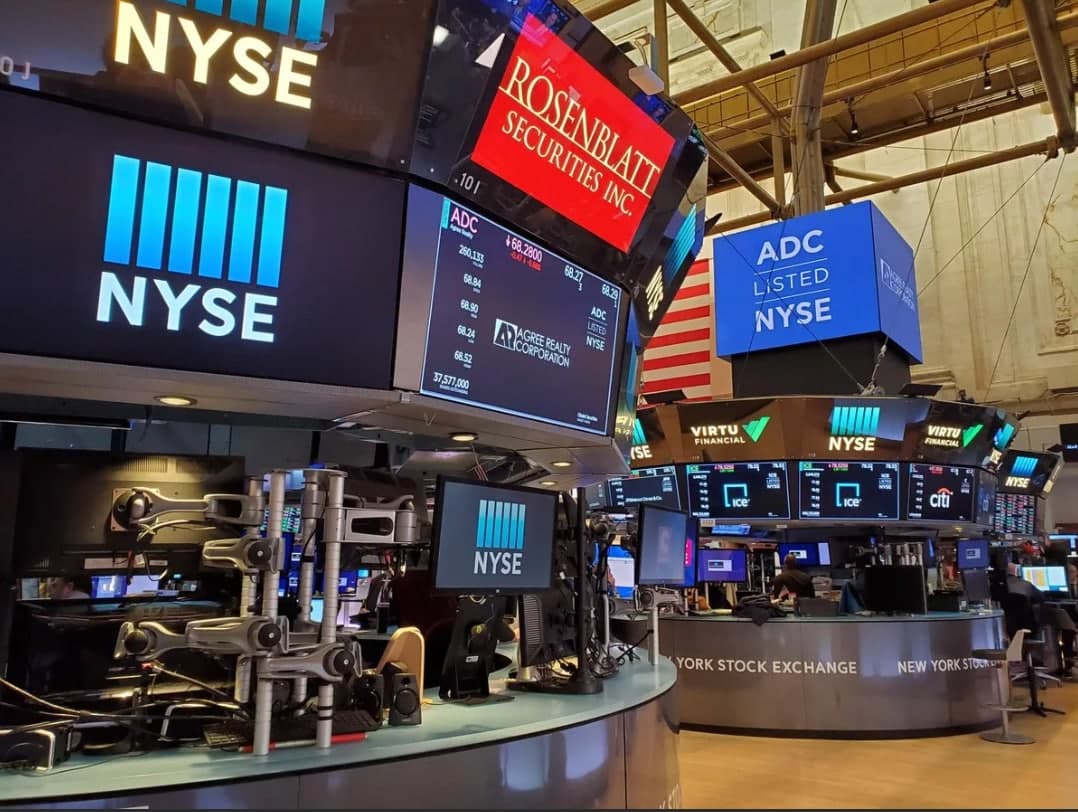 The largest stock exchange in the U.S. and in the world by capitalization. It is a symbol of the financial power of the United States and the financial industry in general. The exchange defines the world-famous Dow Jones Industrial Average as well as the NYSE Composite and NYSE ARCA Tech 100 Index.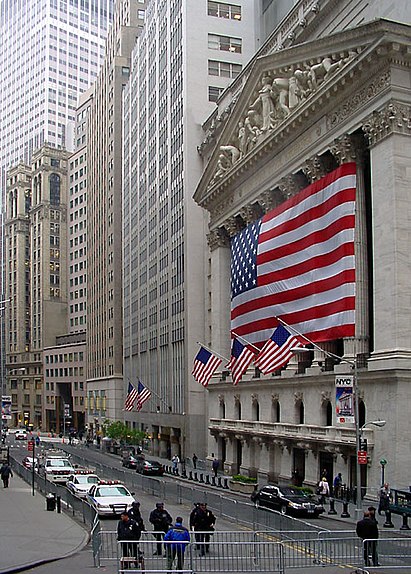 It is located on Wall Street, a small narrow street in lower Manhattan, 1.1 km long, in New York City, leading from Broadway to the shore of the East River. It is considered the historic center of the Financial District of the city.
The idea of creation of the Exchange was formulated on May 17, 1792, when 24 New York brokers, who worked with financial instruments and made deals, like their London colleagues, in coffee houses (one of them was Buttonwood Coffee House) signed the "Agreement under the sycamore tree" about foundation of New York Stock Exchange. The shares of The Bank of New York were the first to be listed on the exchange in 1792.

At the end of XIX - beginning of XX centuries, the New York Stock Exchange was considered one of the largest stock exchanges in the world.
Since 1975 it became a non-profit corporation owned by 1,366 individual members (this number has been constant since 1953). Members' seats can be sold, the value of one seat now reaches $3 million.
In early March 2006 the NYSE completed its merger with the Archipelago Holdings electronic exchange and offered shares to investors for the first time in its history, thus becoming a for-profit organization.
NYSE Group shares are traded on the exchange itself; its capitalization as of December 5, 2007 was $22.6 billion.
At the beginning of June 2006 it was announced about the forthcoming merger of the New York Stock Exchange with the European stock exchange Euronext. This merger, which took place on April 4, 2007, resulted in the formation of NYSE Euronext.
In November 2013, IntercontinentalExchange received regulatory approval to acquire NYSE Euronext, a deal agreed to a year earlier.
On May 25, 2018, the exchange was led by a woman for the first time in its 226-year history. Stacy Cunningham succeeded Thomas Farley to become the 67th president of the New York Stock Exchange.